Lists are hot is a monthly column for all those who love lists. This month I want to talk about some of our favourite European lesBian TV and movie characters.
LesBian characters on TV and in movies are few and far between. Cool and/or interesting characters are even more scarce. Here are some lesBian characters from the recent past who I though were worthy of our viewing time.
8. Carla on Verbotende Liebe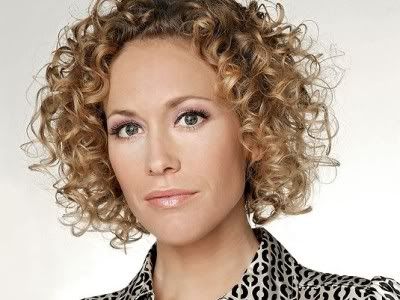 It was nice to see a relatively normal lesBian couple on German soap Verbotene Liebe. Carla and Stella were a joy to watch and did even get a happy end. I didn't really watch this show religiously, but I always liked the fact they had such a longstanding lesbian character in the form of Carla. 
Carla was a countess, which in soap land means rich, smart, beautiful and with a very exciting life. She was on Verbotende Liebe for years, and especially at the end was even allowed to have a long term relationship. I think European TV land could use a few more Carla's.
7. Fariba from Fremde Haut (Unveiled)
A lesBian movie that made quite an impression on me was Fremde Haut (Unveiled), a 2005 movie about an Iranian woman named Fariba who has to flee her country to avoid prosecution. Fariba tries to seek asylum in Germany, but she is denied residency. To avoid being send back to Iran and risk being killed for being a lesbian, she takes on the identity of an Iranian man from the refugee camp who has committed suicide.
It's interesting to see what her experiences are like both as an asylum seeker as well as living like a man. The latter becomes especially interesting when she meets Anne, who she falls in love with.
6. Kelly from La Vie est a Nous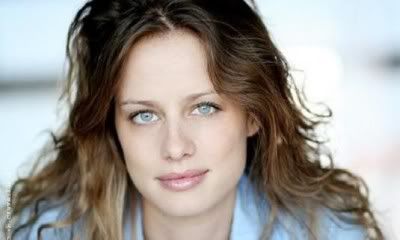 I never quite understood most of the storylines on French soap La Vie est a Nous. They did not really make much sense to me, but that didn't really matter because it was all worth it just to get a glimpse of Kelly.
I thought Kelly was attractive and felt bad for all the stuff the writers made her go through. Even though the storylines ended up getting really bad, I will always think back fondly of a clip I've watched way too often Cooking with Garance.
5. Emily on Skins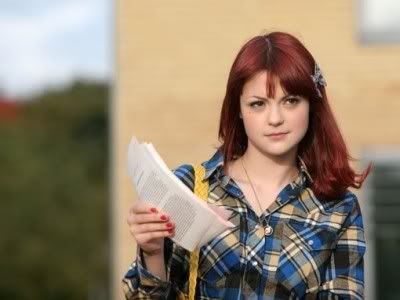 I used to love the British teen drama Skins back in Season 3, or at least I loved the whole Emily and Naomi storyline. Season 4 kind of ruined it for me, but I still think that Emily as a character is pretty cool.
She's a teenager who after the usual hesitation is not afraid to come out and admit she likes girls and that she's in love with Naomi, despite what others might think. We need more cool queer teenagers like that on TV shows.
4. Ayten in Auf der anderen Seite (The Edge of heaven)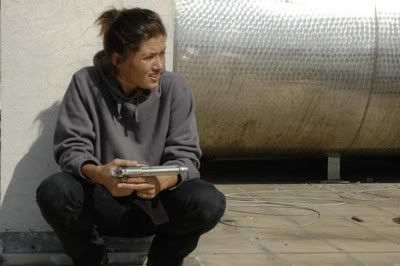 Auf der anderen Seite (the Edge of heaven) is a 2007 German movie about the differences between everyday life in Germany and Turkey. It tells the story of Nejat who after his father dies, goes to Turkey to search for Ayten, the daughter of his father's prostitute girlfriend. What he doesn't know is that Ayten is a political activist who has already left Turkey and is currently in Germany.
I like Ayten for the fact that she so strongly believes in something, her opportunistic nature (after meeting Lotte for 5 minutes she moves in with her and her mother. Although one could argue she's just being a typical lesbian) and the fact she's really hot doesn't hurt either.
3. Agnes in Fucking Amal (Show me love)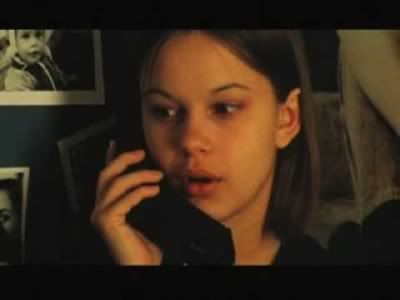 My favourite European lesbian movie is probably Fucking Amal (Show me love), the Swedish film from 1998 about two seemingly different teenage girls who go to the same high school in a little town called Amal and end up falling in love with each other.
I love Agnes, who is a shy girl with not many friends and a huge crush on Elin, the most popular girl in school. Life seems terribly hard, the way it can only feel when you are a teenager, until she finds out her crush likes her back and everything changes. She's a pretty cool and cute 14 year old.
2. Pepa on Los Hombres de Paco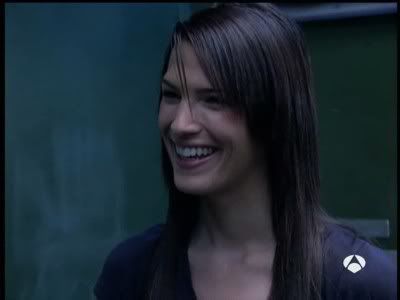 I used to love to watch Spanish TV show Los Hombres de Paco. Granted, it was very very weird, but I loved the character of Pepa and her relationship with Silvia. I am not talking about what they have done with her this season (Is anyone still watching?), but about the brazen, hot, funny and sometimes bad decisions making Pepa during the few seasons she was pursuing Silvia. You know, in the days before she was sleeping with guys.
1. Luce in Imagine me and you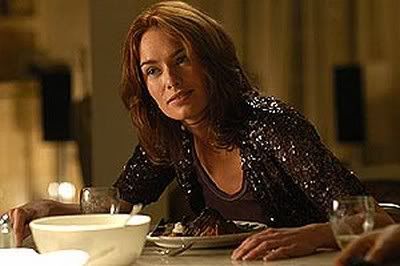 My favourite TV and movie lesbian has to be Luce from the British comedy Imagine me and you from 2005. For those of you who've never seen this film, it tells the story of Rachel who is about to marry her long term boyfriend Heck, whom she has always thought of as the love of her life. That's when she meets Luce and everything changes.
Luce is a florist who's witty, charming, fun to hang out with and also really hot. The lovely Lena Heady does a great job in portraying this character.
---
That concludes the list of European Lesbian characters from TV and film. So what do you think? Do you agree with the list? Are there any characters missing? Let us know in the comments.
Read previous lists are hot columns here.
This post was first published on eurout.