Lists Are Hot this month is about movie actresses who have played gay or bisexual characters. Plus we added some actresses who haven't played gay yet, but who we think should.
10. Lena Heady (UK)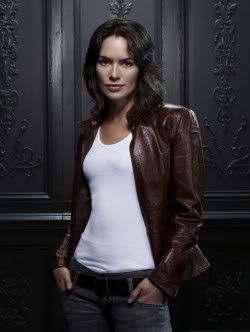 Who doesn't like Lena Heady? Besides being awesome as Luce the florist in Imagine me and you (one of those good lesbian movies), she's also played a lot of other interesting characters, including Sarah Conner in the Sarah Conner chronicles. I never could quite get into that TV series, but I love seeing Heady in stills from that show.
Not only is Heady a great actress, she's also a lovely and down to earth woman, which can sometimes be a rare thing. I'd like her even if she never plays gay again, although, of course, I am really hoping that she will.
9. Noomi Rapace (Sweden)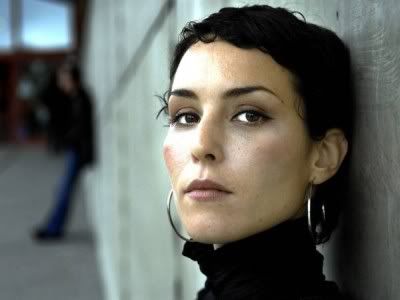 These past 12 months you couldn't read a single (lesbian) publication without them mentioning Lisbeth Salander from the Millennium trilogy at least once. And rightly so, because cool, kick ass, independent female characters like Salander don't come along very often.
The actress who plays Lisbeth Salander is Noomi Rapace. Before starring in the Millennium movies, Rapace starred in several Swedish (TV) films and TV series, but her big break came with Men who hate women.
8.  Charlotte Schwab (Switzerland)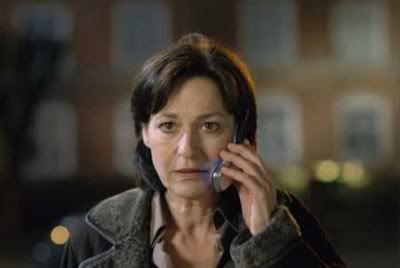 Charlotte Schwab is a Swiss actress who played a lesbian in Die Konkurrentin (The competition). Actually, the plot of the movie includes Schwab as a married woman who falls in love with her husbands younger female lover. Strangely enough, the movie has a happy ending.
Schwab is one of two actresses in their fifties who made it onto this list. Remember this when you continue to read this column and decide all we care about is hot, young things on eurOut.
7. Penelope Cruz (Spain)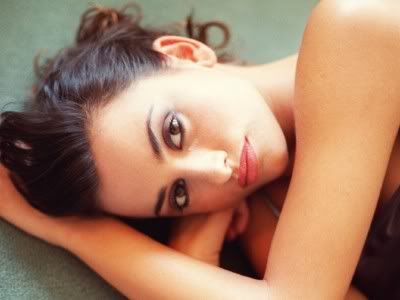 We move to Spain for our next actress who has played a queer woman. Actress Penelope Cruz has played in many movies like Gothika and Volver (which I btw, didn't really get. Why was this movie so great?), but we like her best for her role in Vicky Cristina Barcelona. In this movie she can be seen making out with Scarlett Johansson (and Javier Bardem).
This is not the only time she's played queer, as she can also be seen kissing a woman in one of her brother Eduardo's music videos.
6. Marion Cotillard (France)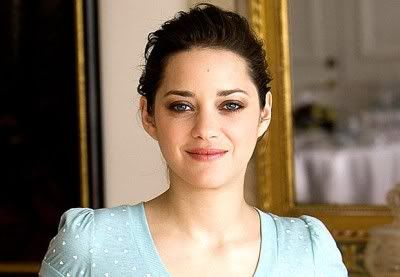 French actress Marion Cotillard is best known for her role as Edith Piaf in the movie La Mome, for which she won several awards including an Oscar. She has also played in many other (mainly French) movies, some of which you might have heard of, like Big Fish.
In case you were trying to pick your brain, Cotillard has actually never played gay before (not to our knowledge, anyway), but our Chief Editor Saskia would really like her to. Any ideas what kind of role would suit Cotillard best?
5. Kate Winslet (UK)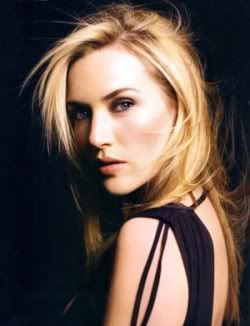 Someone who in my opinion needs to be on this list is Kate Winslet. Not only is she a really great actress, she's also very pretty and a lovely woman. I have liked her ever since I saw her in Titanic. Of course, Winslet has played in many movies since then, including one of my all time favourites Eternal Sunshine on a Spotless mind.
She first played a lesbian in Heavenly Creatures, alongside Melanie Lynskey. It's one of these movies you just have to see, if the plot of two teenage girls killing one of their mothers to be together doesn't put you off, of course.
4. Gesine Cukrowski (Germany)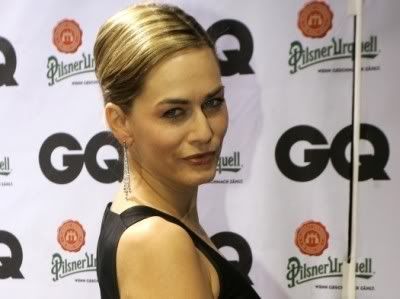 German actress Gesine Cukrowski can't stop playing gay. She played a lesbian in two adaptations of Donna Leon novels (Acqua Alta and Death at La Fenice) and also in a number of other German movies. In the Donna Leon novels she played a lesbian archaeologist. How cool.
Cukrowski is very well know in Germany, and besides playing lesbians she has a pretty impressive resume of other roles she's played over the years.
3. Laura Fraser (UK)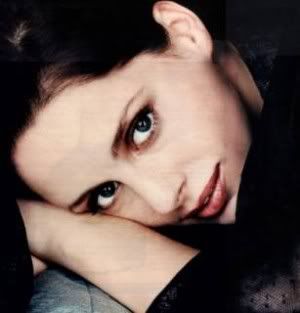 Another British actress can be found at Number 3. Laura Fraser is probably best known for her role as Lisa in Nina's Heavenly Delights (a wonderful movie, because it combines two of my favourite things: lesbians and food), in which she stars opposite the lovely Shelley Conn. Fraser has also played in numerous other movies, including Neverwhere and Vanilla Sky.
Soon she can once again be seen playing a queer character, when starring in the upcoming BBC TV Series Lip Service.
2. Kate Beckinsale (UK)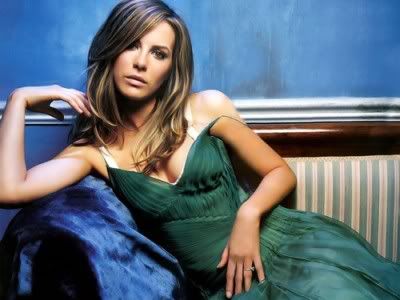 When asked which European actress they'd most like to see play gay, both Ley and Anna mentioned that it had to be Kate Beckinsale. Beckinsale is of course best known for the awesome Underworld movies, but she has also played in many other well known movies including Serendipity and Pearl Harbor.
Beckinsale did share a kiss with Frances McDormand in Laurel Canyon, but we at eurOut think she can do much better than that. Any ideas who Beckinsale should play?
1. Emma Thompson (UK)
Finally, British actress Emma Thompson hasn't played gay yet, but this week she announced she is working on a screenplay starring an Australian lesbian, who she will be playing herself. I am kind of curious to find out more about this role and movie, especially since Thompson is now 50 and there aren't that many movies starring older lesbians.
Thompson is best known for her roles in movies like Sense and Sensibility, Love Actually, the Harry Potter movies, and I am legend.
---
This post was first published on eurout.