At the end of the year it's always time for the annual overviews of what took place this year, and here at eurOut we couldn't ignore this tradition.
Especially not me, who loves overviews or any kinds of lists really. Instead of giving you the usual detailed overview of what exactly happened in European lesBian entertainment in 2009, I thought I'd share with you some of the highs and lows instead. After all, that's all we'll really remember anyway, right? So sit back and relax, and I'll tell you what we thought were some of the best and worst events in lesBian entertainment with year.
Music
the best
It was quite a good year for music, especially when it comes to out performers from Europe. Comebacks were made by both K's Choice and Skunk Anansie, two bands I used to love the first time around and I am looking forward to see live again in the near future.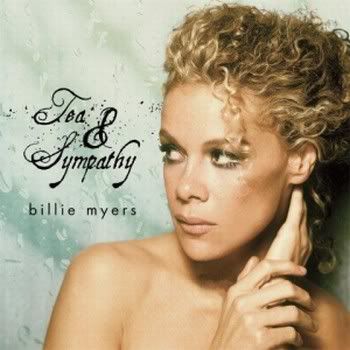 eurOut's album of the year is Tea & Sympathy by the wonderful Billie Myers. She a lovely lady and her album is just great. What more can I say about it? You're just going to have to listen to it yourself, if you haven't already.
the worst
There were a number of events in the music world this year that qualified for the worst category. Ley, for example, highlighted as her worst music moment when British band Greymatter were suspended from taking part in the Green Man Festival contest for no apparent reason. Ok, so they said something about 'unfair voting', but they never really gave more of an explanation or backed it up with any proof.
Another sad event that definitely belongs in the worst category is the passing away of Belgian singer and tv presenter Yasmine. Her death really shocked me and had a huge impact on me and many others. She will be sadly missed.
Sports
the best
This year quite a few sports women came out of the closet, for which we are always very grateful. Even in 2009 too many women were closeted, especially in the sports world, so it's always nice to see women who have no problem to just be themselves and share this with the world. Some of the ladies who came out this year included Norwegian handball player Anja Edin and Dutch ice skater Irene Wüst.
the worst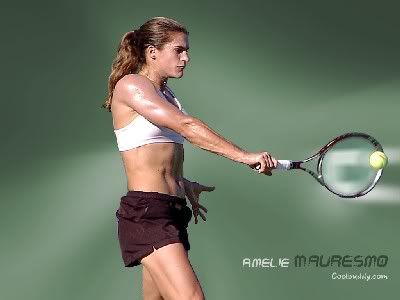 Amelie Mauresmo
For me personally, one of the low points in sports this year was Amelie Mauresmo's announcement that she was retiring. She was my only reason to watch tennis – or any sport at all for that matter – and now I will have to find other excuses to keep posting pictures of her on eurOut.
the internets
the best
It was a great year for European lesBian web series. The number of current web series increased from none to at least two (and there are many more to come in 2010). British lesBian web series Far Out debuted a few months ago and German web series Emma Stahl is about to have its premiere. Moreover, the first season of Spanish web series Chica Busca Chica was released on DVD.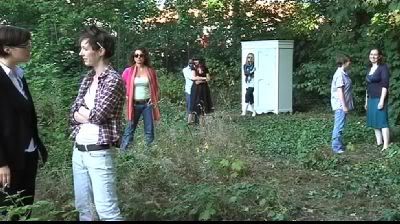 Far Out
Another thing we loved on the internets this year is how people got together and let their voices be heard. A great example is how queers from many different countries decided to make their own protest video against homophobia using the Fuck you song by Lilly Allen. Enjoy watching and listening to the French version, German version, Hungarian version and the British version.
Books and magazines
the best
One book I really enjoyed reading this year was Rianne Witte's Schijn, hoop en liefde, which told a wonderful 'coming out and standing up for who you are and how you want to live your life' story. If you can't read Dutch you're missing out, but in that case I have another favourite for you. Val McDermid's Fever of the bone is a must read for anyone who likes suspense novels.
the worst
Unfortunately, too many queer publications folded this year, mainly due to lack of (advertising) money. Some of the print magazines that will be missed include UK magazine Pink Paper, Austria's magazine FraZ, and Spanish magazine Zero.
Events
the best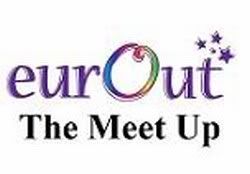 We might be a little biased, but here at eurOut we think that our eurOut meet-up this summer in Hamburg was one of the best and most fun events of 2009. Not only did we get to meet some of our lovely eurOut readers, we also got Greymatter to perform for us.
Another highlight were all the wonderful pride events that took place in Europe this summer. Forgot about some of them? We told you all about Europride in Zurich, Oslo pride, Barcelona Pride and Stockholm Pride.
Movies
the best
I think 2009 was the year of the queer documentary. We saw quite a few be announced or released, some of the ones that stood out for me were Goddag mit navn er Lesbisk about lesbian life in Denmark through the years, and the upcoming British documentary Out at lunch about a group of Oxford lesbians who decide to all have lunch with their parents and be out.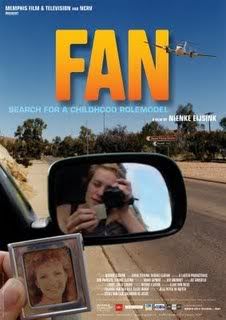 Another great documentary that came out was FAN, about Nienke Eijsink's obsession with dr. Chris Randall from Australian series the Flying Doctors. faith especially wanted to mention as her highlight an interview with Nienke on De Wereld Draait Door that she found very impressive, because it was a nice, sweet piece and the topic was treated exactly the same as they would've if the topic had been straight.
Special mentions for feature films released this year include Eloise and Men who hate women (Millennium trilogy part 1).
the worst
Even though I was enthusiastic about it for months, after finally having seen it I have to admit that Lesbian vampire killers was one of the worst movies I've seen this year. Some of it was actually kind of bad in a good way, but if we are judging it purely on the lesbian content it definitely deserves two thumbs down. Don't see it!
Another special mention of a movie you definitely shouldn't see is the movie Bandaged. Unless you like messed up movies like that, of course.
Television
the best
The best thing about lesBians on our television screens across Europe this year, is that if you take all the countries together, there were quite a lot of them, especially on scripted television. I listed 10 lesBian TV couples for you and the fact that I could list 10 means things weren't that bad. Granted, the way some of those storylines ended definitely deserve a mention in the worst category.
When it comes to specific lesBian storylines a definite favourite of mine was the storyline of Naomi and Emily on Skins. It was just so sweet and dramatic, but in a very realistic way. For Ley, and probably many others, the best storyline was that of Carla and Stella on Verbotene Liebe and especially how they weren't killed off when they left the show, but were allowed to live happily ever after.
the worst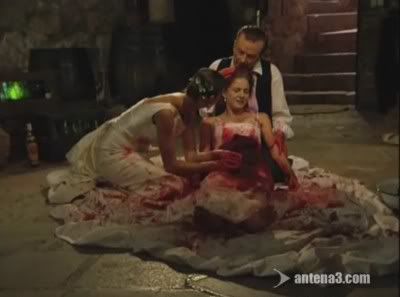 Sylvia's death scene on Los Hombres de Paco
There's no question about the worst event involving lesBians on television this year. At least there isn't for me. Up there, high above all the other bad things that happened, is Silvia's gruesome and bloody death on Les Hombres de Paco. As I mentioned recently, I don't mind a bit of gore or drama, but watching Pepa with her hands up in Silvia's stomach, while Silvia spent 45 minutes slowly dying was a bit much, even for me. What were you thinking writers?
That concludes the best and worst of 2009 in European lesBian entertainment. So what do you think? Do you agree with the choices or do you think we made some grave mistakes? Perhaps you feel some important highs and lows are missing? Be sure to let us know in the comments.
This post was first published on eurout.