Lists are hot is a monthly column for all those who love lists. This time I've put together a list of 8 out authors I think you should know.
I've always been an avid reader, reading pretty much anything and everything in the fiction category. I prefer good books (well written, with a good story) above anything else, but of course I appreciate if the novels are more relatable, especially if it involves a queer storyline or the novel is written by a queer author. Here are 8 lesbian and bisexual authors you might like to check out.
These are by no means the best, although they are all great writers, but I tried to make a selection based on the kind of novels they write. I'm just a book lover, not an expert, so don't bite my head off if I might have gotten some of the genres wrong. It's just intended to give you a general idea of the sort of novels each author writes.
1. Sarah Waters (England) – Historical fiction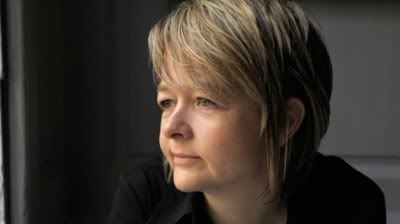 Years ago I was flipping the channels one night, when I stumbled upon the BBC's adaptation of Sarah Waters' novel Tipping the Velvet. I remember how much I loved the story and I couldn't believe they could just broadcast something like that without my knowledge. Since then I have read all of Waters' books, most of which I loved. I'm not normally a fan of historic fiction, but Waters made the era appeal to me. Must be all those lesbians.
2. Val McDermid (Scotland) – Crime/Suspense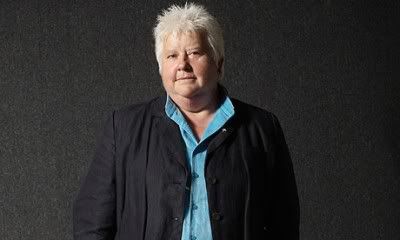 I have always had a soft spot for crime novels, and probably half of my book collection consists of crime and suspense books. Scottish author Val McDermid has written many, many great crime novels, and some of those even inspired the awesome crime TV series Wire in the Blood. Her latest novel is Trick of the dark, which you should definitely check out if crime is a genre you enjoy.
3. Emma Donoghue (Ireland/Canada) – General fiction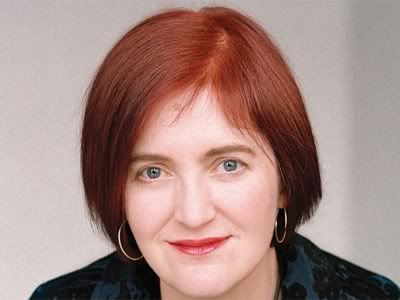 Emma Donoghue's novels are widely known both in the queer and mainstream world. If you enjoy reading, chances are you have read one of her novels like Landing, Room or Slammerkin. I particularly enjoyed Landing, which is about a lesbian long distance love story.
4. Nicola Griffith (England/US) – Suspense/Science Fiction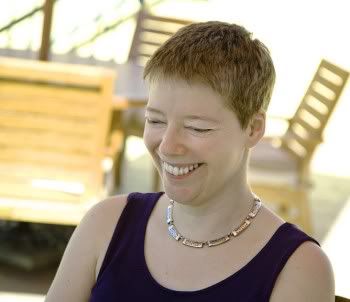 I'm a big fan of all of Nicola Griffith's work, but I especially love her novels about hot and dangerous queer PI Aud Torvingen. The second novel in the series, Stay, made the most impact on me. She's also written different genre books like Ammonite, that tells the story of a world without men.
5. Manda Scott (England) - Crime/Historic Fantasy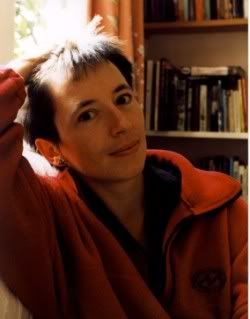 If you are intrigued by ancient Rome and enjoy a good fantasy novel or thriller, British author Manda Scott might be the author for you. She's written, among other things, a series called Boudica, about a historic fantasy world where ancient Romans spend a lot of time in battle. Don't worry if you prefer less ancient stuff, as she's also written some crime novels set in the near future.
6. Caitlin R. Kiernan (Ireland/US) – Science Fiction/Dark fantasy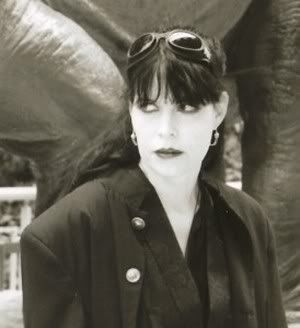 I've enjoyed the dark and mysterious writings of Caitlin R. Kiernan ever since I picked up a copy of Silk at a book fare. Her latest novel The Red Tree is even better than Silk, which is really saying something as that novel has always been my favourite. Both novels also have queer main characters, which is always a plus.
7. Malinda Lo (US) – Young Adult fantasy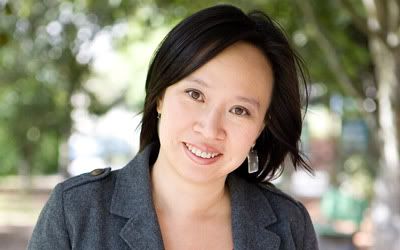 Long before Malinda Lo published her debut novel Ash, I already loved her writing. The former managing editor of After Ellen could always have me reading all of her articles and columns. So I was really excited when I found out she was going to be a fulltime novelist. If you enjoyed Ash, you're in for a treat, because her second novel Huntress will be released soon.
8. Ali Smith (Scotland) – General fiction/Short stories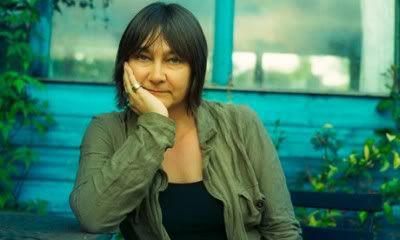 Scottish write Ali Smith has written a number of great novels you might not have heard about yet, including Like, Girl meets boy and The Accidental. Of interest might be Girl meets boy, which is a modern retelling of the Ovid's myth of Iphis. When she's not writing novels, Smith is a writer for newspapers like the Guardian and the Scotsman.
---
So what do you think of this list? Are your favourite queer authors listed or are they missing? Did you discover some new names? Let me know in the comments.
This post was first published on eurOut.