Lists are hot is a monthly column for all those of you that love lists. This time I want to share with you the women from the Independent's Pink List.
Last week the Independent published its annual list of what they thought were the 101 most influential gays and lesbians in Britain. These people were selected by a jury consisting of well known and unknown Brits, including TV presenter Clare Balding and Jane Czyzselska, editor of Diva magazine.
Of course, with all of these lists the men are always in the majority, but still I think with 31 entries we didn't do too bad this year.
There's already been a lot of discussion about the list, mainly about why some of these people should or should not be on it, but I don't want to add to that conversation.
Instead, I want to tell you a little more about some of the awesome women on this list. Unfortunately, 31 women were too many to feature them all in detail and with a photo, but I tried to share a little bit about each of them.
2. Mary Portas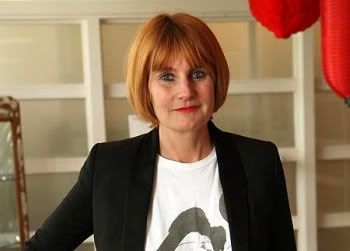 Mary Portas is a well known name in the British fashion industry and she can also be seen on television with her fashion programme Mary Queen of Shops. This year she received a lot of publicity (also on eurOut) for her civil partnership with fashion journalist Melanie Rickey.
Before this, not many people knew about Portas's sexual orientation, but since making a commitment to Rickey, Portas is ready to tell the world.
5. Carol Ann Duffy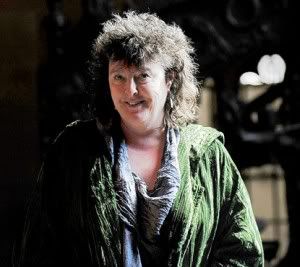 Author and poet Laureate Carol Ann Duffy is another much featured name on eurOut. She is the first lesbians (and even the first woman) to be chosen to be the official poet for the Royal Family. Yes, before last year when I first heard about her new title, I didn't know the Royal Family needed their own poet either.
10. Sue Perkins
Sue Perkins is a British comedian and writer, best known on eurOut from ley's great post Dinner with a dozen British queer women from last year. To the rest of the world, or Britain at least, Perkins is known as a comedian, as well as a TV and radio presenter. She currently has her own radio show Just a minute on Radio 4.
22. Phyllida Lloyd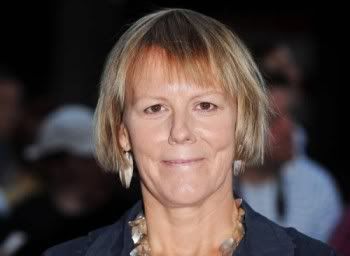 Phyllida Lloyd is a film and theatre director, who has been directing a number of big theatre plays since the mid nineties. However, she is best known for the film adaptation of Mamma Mia! She will also be working on a movie about Margaret Thatcher entitled the Iron Lady.
26. Sarah Waters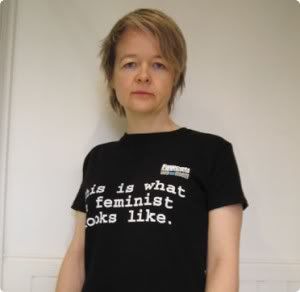 A list of influential lesbians isn't really complete without a mention of author Sarah Waters. I think most of you know who she is, but in case you have been hiding from the lesbian world for years, she is the author of great books like Tipping the Velvet and Fingersmith.
28. Fiona Shaw
I'd never heard of Fiona Shaw before, but when I looked her up I realised I had seen the movie and theatre actress before. Even though she's been acting in theatre plays for many years, we all know her better as Petunia Duffeling in the Harry Potter movies. She's in a relationship with director Deborah Warner, who can be found at number 43 on the list.
30. Margot James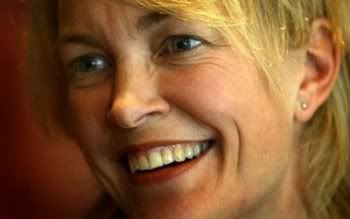 I like how this list is so diverse! At 30 we find Margot James, the vice-chair of the Tory party and also the first openly lesbian Tory candidate. She is currently in a relationship with TV presenter Jay Hunt.
33. Dawn Airey
Dawn Airey is another name on the list I didn't know, but apparently she's the CEO of TV Channel 5, but later in the year she will join TV Channel RTL instead. She's currently in a long term relationship, and she and her partner have a 3-year-old daughter.
35. Eileen Gallagher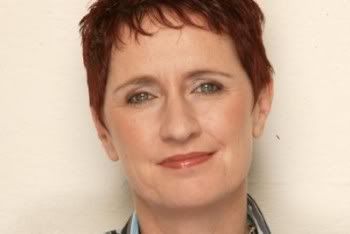 There's another CEO at number 35. Eileen Gallagher is the founder of Shed Media and currently the CEO of Shed Productions. In case that doesn't ring any bells for you, Shed Media was responsible for that great prison drama Bad Girls.
40. Heather Peace
Actress Heather Peace is known for her roles in The Chase and Blue Murder, but what we care about most is that she also plays in the upcoming BBC TV series Lip Service. She is also a musician and can be seen playing the British Pride events this summer.
41. Dame Janet Paraskeva
The next entry is of a woman who is not really publically known, but is a very influential lesbian nevertheless. Dame Janet Paraskeva is a civil servant, who sits on the board of the Serious Organised Crime Agency and used to be the First Civil Servant Commissioner (I don't know what exactly that entails either).
42. Angela Eagle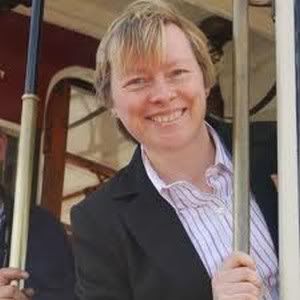 Angela Eagle was the first MP to come out as a lesbian and also the first lesbian MP to enter into a civil partnership, which we told you about in 2008. She is currently a shadow treasury minister.
43. Deborah Warner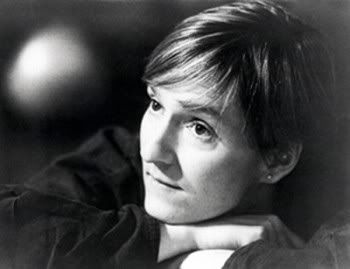 Deborah Warner is one of the UK's most respected opera and theatre directors. Her productions include works by Shakespeare and Berthold Brecht and she is currently in a relationship with actress Fiona Shaw, who can be found at number 28.
50. Allegra McEvedy
Chef and broadcaster Allegra McEvedy can be found at number 40. She participated in a series called Economy Gastronomy and currently has a weekly cooking column with the Guardian newspaper.
51. Mandy McBain
You might never have heard of Mandy McBain, but you should! McBain is the most senior openly gay officer in the British Royal Navy, where she has worked for over 20 years. She was also responsible for the Navy's first LGBT forum.
53. Sue Sanders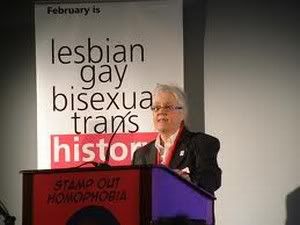 Sue Sanders gets described as a Human rights activist and I guess that's very fitting, seeing she's worked on projects like LGBT History Month and Schools Out that help make the LGBT community more visible in education.
57. Jean Osborne
Jean Osborne is another woman on the list who isn't very well known, but does important work behind the scenes. Osborne is a domestic violence expert, who spends her time raising money for projects like a domestic violence crisis centre at British police stations.
61. Val McDermid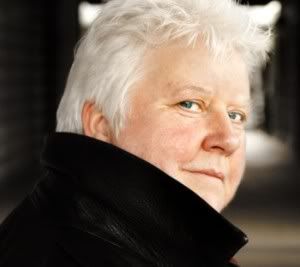 At 61 we find another eurOut favourite, crime author Val McDermid. She's written many, many great crime novels, and one of those even inspired the awesome crime TV series Wire in the blood.
63. Clare Dimyon
Clare Dimyon is an activist for LGBT rights and has mainly worked in Eastern European countries, where basic LGBT rights are not met yet. She is most known for getting British embassies across Europe to raise rainbow flags to raise awareness of the bad situation for the LGBT community in Russian states.
66. Stella Duffy
Stella Duffy posed last year for Stonewall's Some people are gay, get over it campaign. When she's not doing that, she's known as an author of lesbian detectives as well as a playwright. She is in a civil partnership with a fellow playwright, Shelley Silas.
67. Susie Orbach
Susie Orbach is a psychoanalyst and a writer, writing about many feminist issues, including the book Fat is a feminist issue. She is currently in a relationship with author Jeanette Winterson.
68. Hope Powell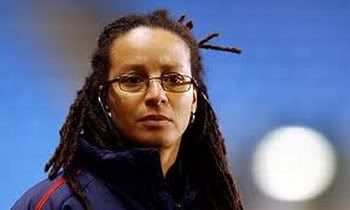 Hope Powell used to be a well known football player and is currently the coach for England's women football team, making her the first fulltime coach ever. She led the team to the final of the cups in both 2007 and 2009.
71. Alison Goldfrapp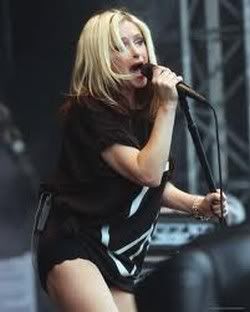 Alison Goldfrapp of music duo Goldfrapp announced a few months ago that she was in a relationship with a woman, which was enough to land her on the Independent's Pink list. Of course, it also didn't hurt that she's an accomplished musician.
72. Jacky Kay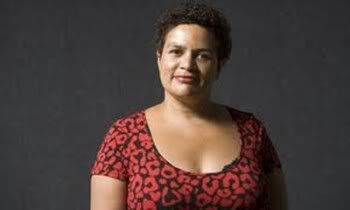 Novelist and poet Jacky Kay can be found at number 72. She's mainly known for her poetry, but she has also written a number of novels as well as nonfiction stuff. In addition, she's a Professor of Creative writing at Newcastle university.
81. Tris Reid-Smith
Tris Reid-Smith is the editor of both the Gay Times and PinkPaper.com, two of the major gay publications in Britain.
83. Jane Hill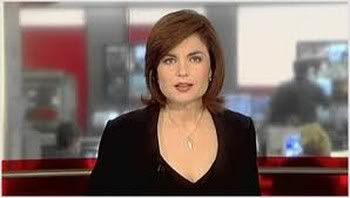 Newsreader Jane Hill officially came out this year, which earned her the number 83 spot on the Pink list. When she's not reading the news for BBC News 24, she spends time with her partner, who's a camera operator.
86. Alice Arnold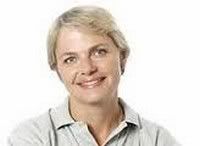 Alice Arnold is a Radio 4 announcer and she is also a newsreader on Today. In addition, she's the girlfriend of TV Presenter Clare Balding, who's one of the judges of this list, but apparently, this shouldn't have affected her being on this list.
88. Nathalie Gamber
Nathalie Gamber is a lawyer with an expertise in fertility law, something us lesbians care about a lot if we have to believe most storylines on TV.
90. Femi Otitoju
Another activist can be found at number 90. Femi Otitoju has a diversity training consultancy and is also responsible for an e-learning package called Same difference.
98. Julie Bindel
Julie Bindel is the founder of Justice for Women, a human rights group against violence towards women. She's also a journalist, writing about topics like sex trafficking and feminism.
99. Sheila Shulman
The final woman on this list is Sheila Shulman, a Brooklyn born Rabbi, who moved to the UK in the Seventies and opened the first synagogue for Gays & lesbians there. I told you this list was diverse.
---
So what do you think of this list? Is this an impressive list of queer women or what?
This post was first published on eurOut.